"Best Of Houzz 2017 Winner!"
Greenville, SC January 17, 2017 – Greene Flooring of Greenville SC has won "Best Of Customer Service" on Houzz®, the leading platform for home remodeling and design. This hardwood flooring installation company was chosen by more than 40 million monthly unique users that comprise the Houzz community from among more than one million active home building, remodeling and design industry professionals.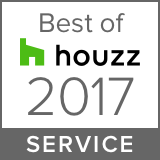 Contact Us Today for All Your Flooring Needs!
Welcome to the Greene Flooring website. Greene Flooring is a family owned and operated company that provides flooring products and installation solutions for your home or commercial space. We can assist you with all of your flooring needs by providing top quality installation services and products as well as competitive pricing. Call us today at 864-238-4251